Launched: The Art of Leaving by Ayelet Tsabari
Welcome to the latest instalment of Launched, the series with the scoop on new books by Canadian authors.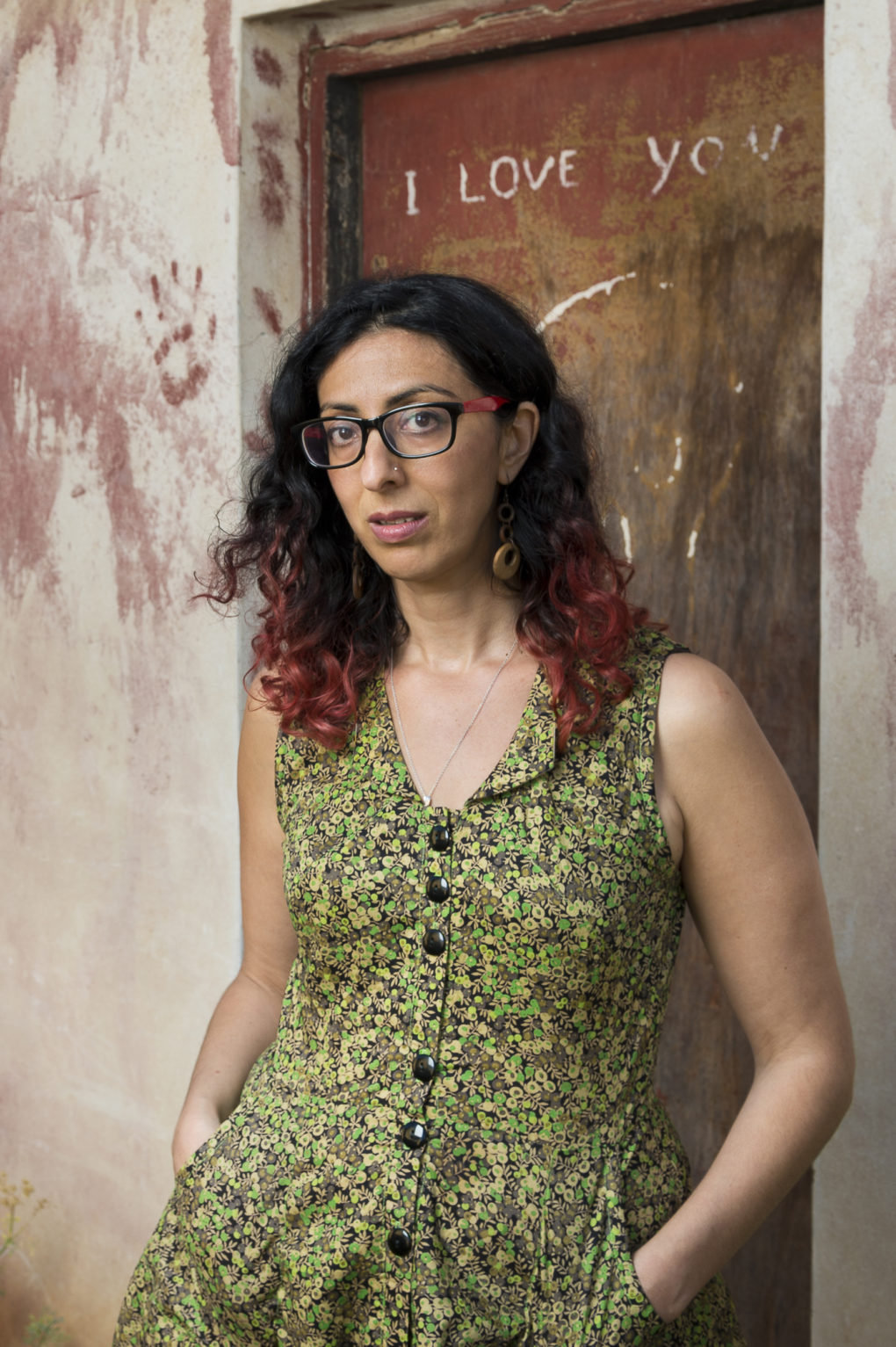 Ayelet Tsabari's second book, The Art of Leaving, was published earlier this year by Harper Collins. Tsabari is the author of the story collection The Best Place on Earth, which won the Sami Rohr Prize for Jewish Literature and the Edward Lewis Wallant Award. The book was a New York Times Book Review Editors' Choice, Kirkus Review's Best Debut Fiction of 2016, was nominated for The Frank O'Connor International Short Story Award, and has been published internationally to great acclaim. Excerpts from The Art of Leaving have won a National Magazine Award and a Western Magazine Award. In 2014, she was awarded a Chalmers Arts Fellowship by the Ontario Arts Council.
Q: Your first book was a short story collection, and The Art of Leaving is a memoir in essays. Some of the essays were previously published in literary journals and anthologies—including "Soldiers", which first appeared in The New Quarterly. In the acknowledgements, you mention that it took 12 years from when you first began writing the stories from your life until they became a memoir. I'm interested in how you conceived of the book's ultimate shape, and whether that process was different for essays than it was for your story collection.
I started writing and publishing essays in 2007. I never conceived writing a full-length memoir, because I didn't think of my life in those terms. The narrative structure felt artificial to me. That's not how real life works. But I knew I had stories to tell and ideas I wanted to explore, so I started writing essays, one at a time. At some point, it was becoming clear that this could be a book. But something was still missing from it, maybe I needed more distance from certain events to be able to write about them, or maybe I needed some events, like becoming a mother, to actually occur before the book could be completed. That's why it took me so long. That, and the fact that I wrote my first book—The Best Place on Earth—during that time, too. Once I felt like I had enough essays to compile, I put them together in a somewhat chronological order and tried seeing the book as a whole for the first time: what's missing, what doesn't fit, what needs to be established earlier on, what warrants a repetition, etc. Having editors at this part of the process was crucial; they saw big holes in the narrative I couldn't see for myself and certain thematic threads that were running through the book and needed to be introduced earlier on.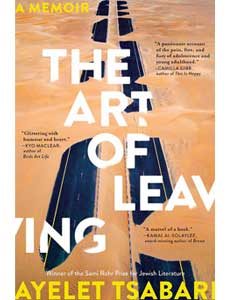 Q: How does it feel to have this intensely personal, wide-ranging, nuanced and—I'll say it, riveting—book in the hands of readers? What reactions have you had thus far?
Thank you! It's been an emotional experience. I knew it would be, but you can't really know how it would feel until it happens. The reactions ranged widely. I'd been blessed by lovely, thoughtful reviews and had people contact me to tell me how much the book resonated with them, and that's the best feeling. But I've also read some hurtful comments (authors should never read Goodreads reviews) like the one where the reviewer commented that my dad (who died when I was nine) was boring. There were people commenting on the story as difficult or too hard to read, which surprised me. I've read reviews that passed judgements on the character, which is, of course, a literary representation of my younger self. It can be hard sometimes not to take it personally. Other times it can be amusing. There was one blogger, who loved the book and wrote a kind review, but who called some of my life choices "questionable at best and downright stupid at worst." I thought that was hilarious. Also, true.
Q: Literary (and Goodreads) criticism or praise aside, how do you think about and deal with the idea of exposure? As a reader, I often feel like I "know" the writer after finishing a memoir, but it's a false intimacy. And yet, the best CNF makes us feel the writer's experiences.
It's an interesting conundrum. As a writer I want you to feel that way. This is a part of the illusion inherent in the genre, the non-fictional dream, if you will. As a person in the world, it can be disconcerting at times to encounter that misconception. But I don't truly feel exposed. I know the story I tell in my memoir and the characters I create are carefully curated. I chose what to include and what to leave out for the sake of the story (and, at times, for the sake of privacy—mine and others'). I'm a writer. I'm in the business of making art and beautiful things. I'm in the business of story and making meaning out of my experiences.
Q: Navigating languages—native tongue and mother tongue, and your choice to write in English—is a thread running through the book, connecting the myriad ways in which language reflects cultures, values, and perceptions. You write: "English was a place I fled to, an act of reinvention…" It seems like an impossible task, to achieve such mastery of another language. Did you consider continuing to write in Hebrew and having your work translated?
I did start out writing in Hebrew, and I tried translating my work. But translation, while it is a marvelous gift to readers and an amazing skill, always loses something. It is inherent in the act. I've had my work translated from Hebrew to English and from English to Hebrew by others, and I'm grateful that I could be involved in that so I could see the places where translation failed, when it changed my voice and even the meaning. But also, by the time I started writing in English I wasn't using Hebrew in my daily life, so writing in Hebrew didn't come as naturally to me, either. Language is dynamic. For a language to be alive you need to use it and be surrounded by it, and during those years I no longer was.
Q: Will the book be published in Israel?
For the time being, I've decided to hold off on publishing the book in Hebrew. Which stands at odds with my previous statement about not feeling truly exposed, I guess! Somehow, I still feel hesitant about the book being out in the world in my mother tongue, where it can be read by my mom.
Q: What's next? What are you working on now?
I'm working on a novel, which I find difficult and challenging and exciting. That's all I can say about it at the moment.
Laura Rock Gaughan is the author of Motherish, a short story collection published in 2018. She lives in Lakefield, Ontario with her family.