Matthew Fox's Writing Spaces
The most important thing is getting the words on the page. The second most important thing is staring.

Every writer needs unrestricted staring time, and that's what I get at Macke Prinz. It's a bar-café on Berlin's Zionskirchplatz, a plot of lackadaisically manicured greenery dominated by a church. Roads pool around it, frustrating drivers. Bright yellow streetcars screech around tight turns. Old dudes play bocce. Sunshine pours through a lattice in the steeple. Bells ring when Jesus is up to something.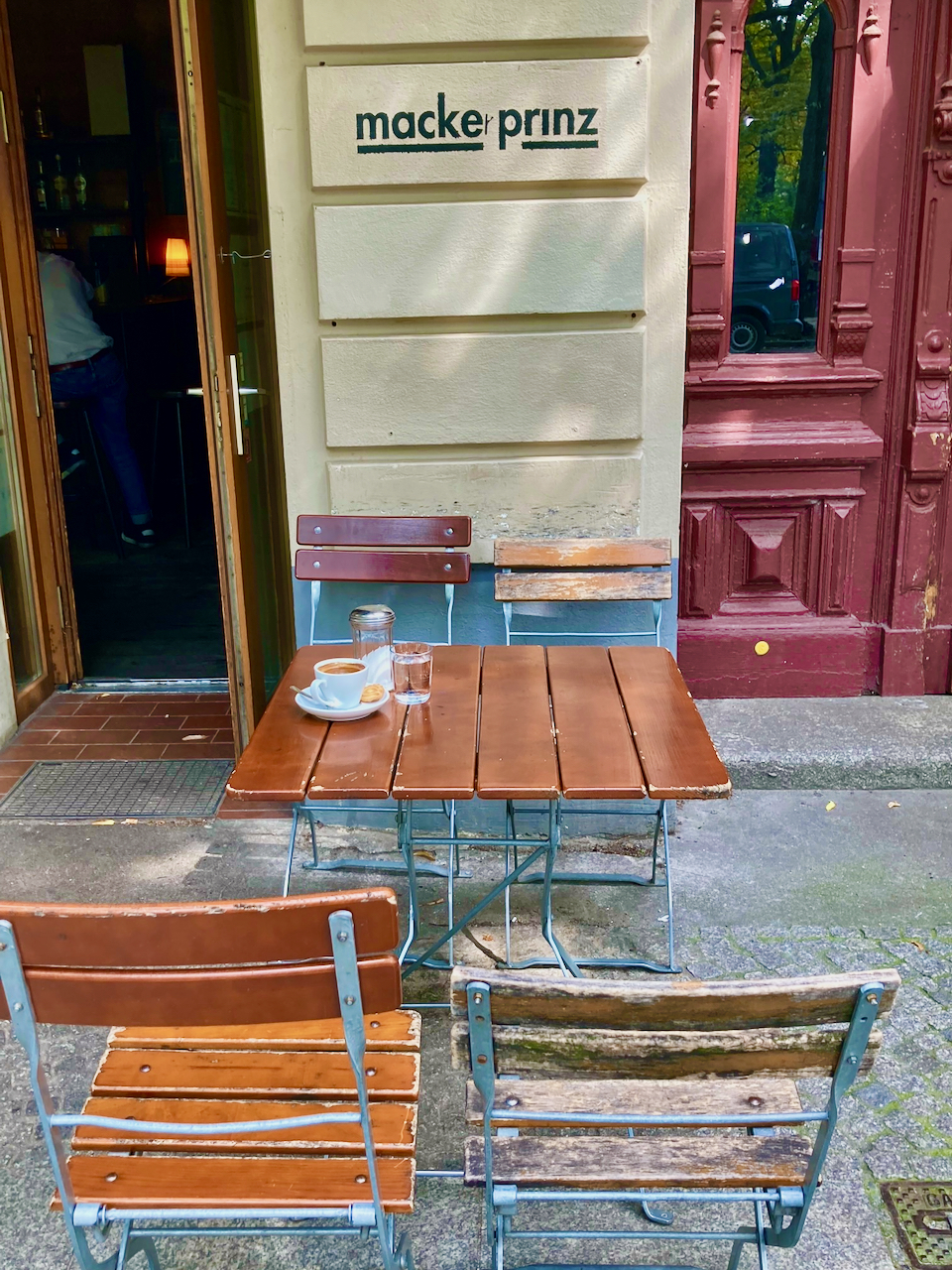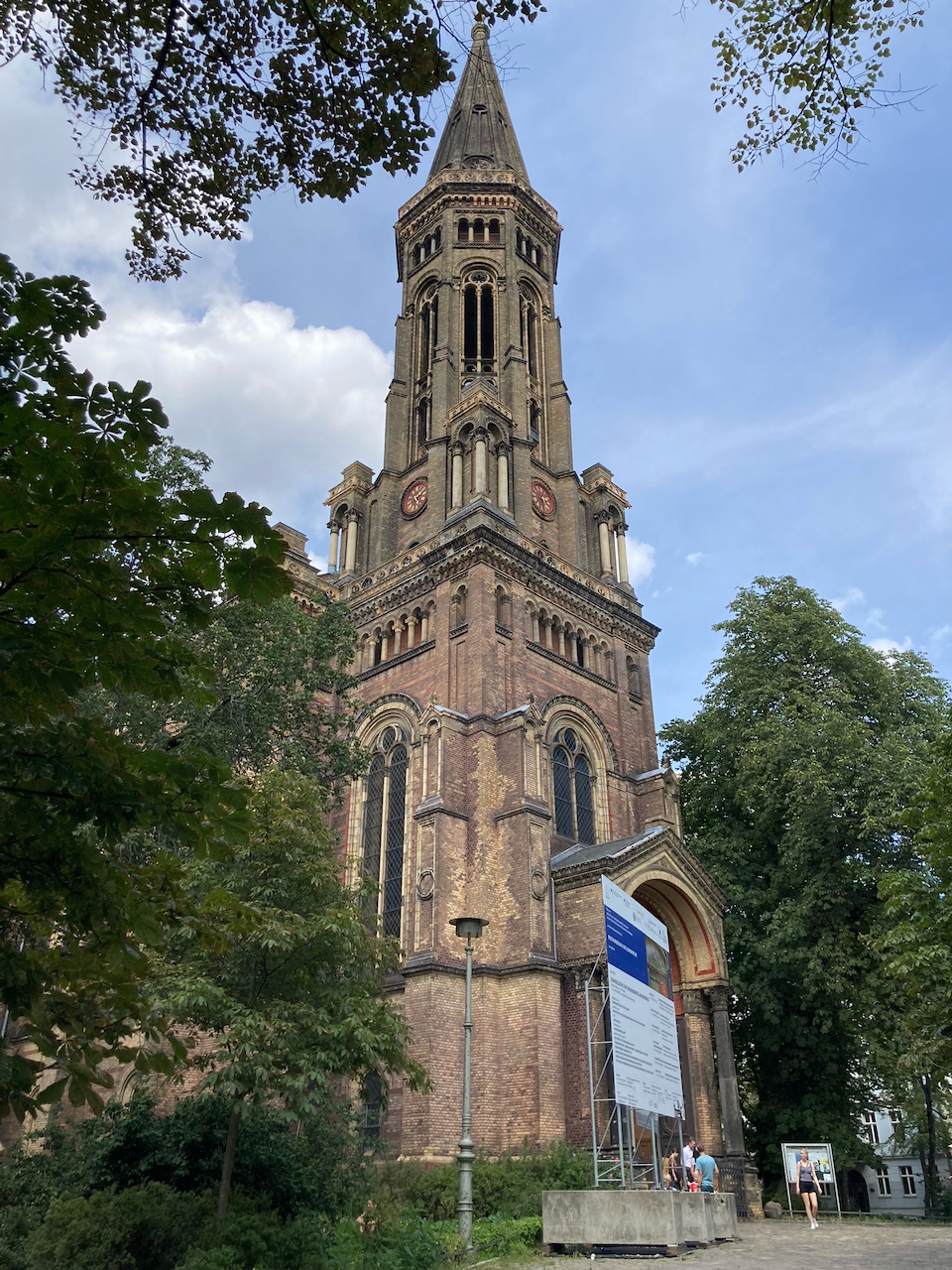 On weekdays, parents meet to yak on the benches while their kids play tag among the shrubs. On weekends, Berlin's partiers come to zone out in the shade, drink beers, and try to remember what they did hours earlier.
So, there's a lot to stare at as I sit on the café's terrace with my notebook gaping on the table. I write first drafts by hand to keep from revising as I go, which means long periods of stare-thinking cut by bursts of scribbling. At Macke Prinz, there's just enough stimulation to be inspiring when I need it, but it's mundane enough to ignore everything when lightning strikes.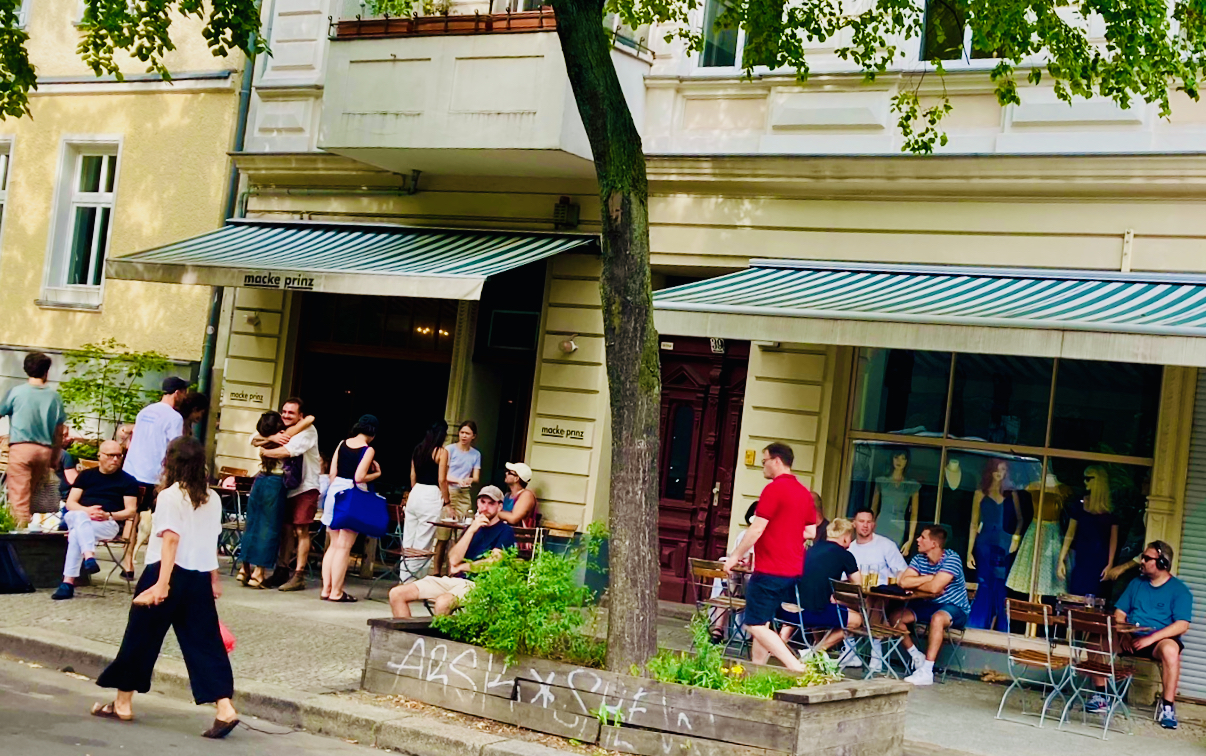 That's half of my writing space. The other half is my living room.
Since the pandemic, "hybrid working" has turned part of my home into an office—and not a writing office. It's now where I do my day job as a marketer, which means it's associated with corporate strictures, revenue projections and brutal, data-driven decisions.
My domestic space is now where I practice the kind of professional tactics that staunch the unrestrained creative flow I need to create the kind of glorious, sloppy, exploratory first draft I scrawl at Macke Prinz.
But those business tactics are useful when transcribing, rewriting and editing: be cutthroat, chop the faff, drop the pretense, hit the deadline. Prioritize for effect, not romance. Don't get married to your ideas.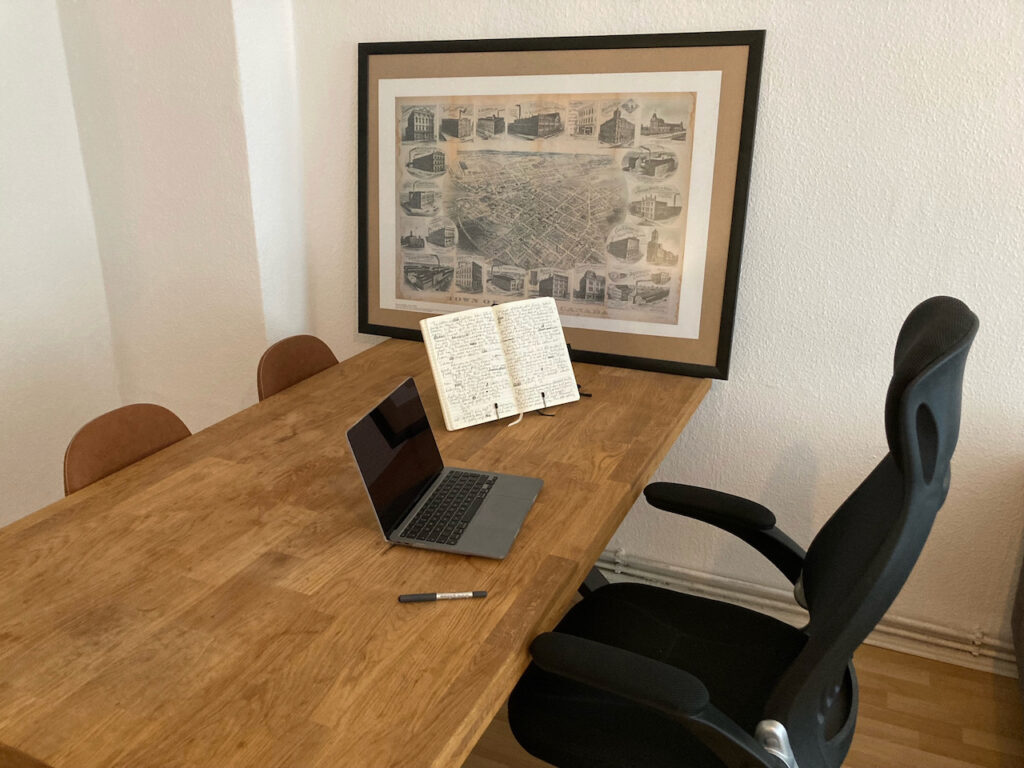 This bifurcated set-up isn't for all authors. If you're like me, though, give it a go. I have a full-time day job and must be discipled about setting aside time to write.
By leaving my home for this designated purpose at Macke Prinz, I can squeeze out the magic of a first draft between long staring sessions, and then focus on shaping and sharpening it in a zone calibrated for making effective choices.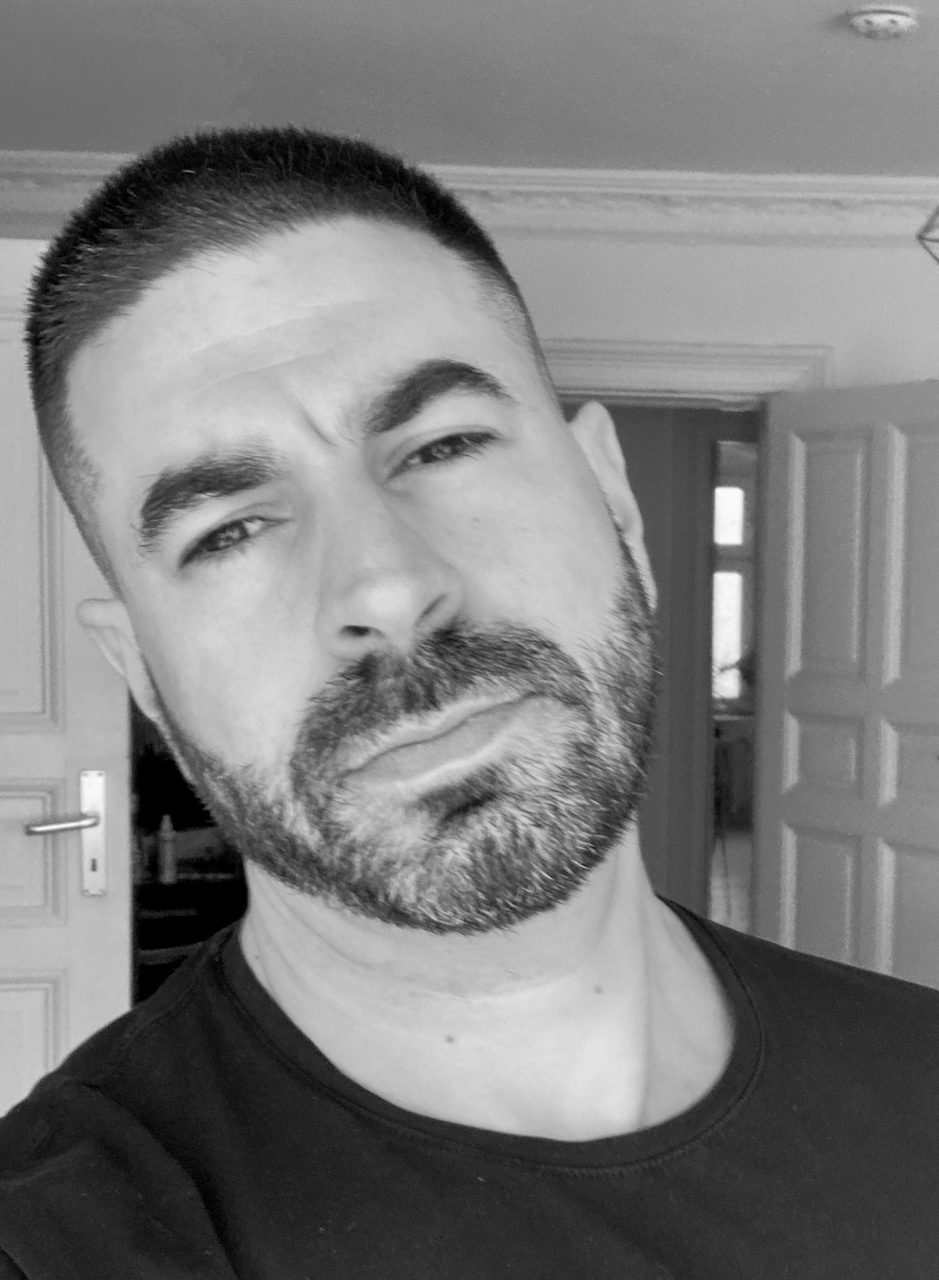 Matthew Fox is the author of the collection Cities of Weather and the novel-in-stories This Is It, forthcoming in fall 2024. He grew up in Ontario, before moving to Montreal, London and New York, where he received his MFA in Creative Writing from The New School. His work has appeared in Grain, Toronto Life, Maisonneuve, Big Fiction and The Windsor Review. He lives in Berlin.