Nancy Huggett's Writing Space
As a full-time caregiver, my most constant office is my clipboard—something I can carry around with me. Upstairs supervising a shower, downstairs problem-solving technology, on the road as uber-mum, in the car waiting, in the doctor's office waiting. Waiting. Little bits of waiting. Which is probably why I also write poetry. I have the poet Danusha Lameris to thank for this. In some lovely Poetry of Resilience workshop (with James Crews) she held up her clipboard and I coveted it! It seemed like the solution to my writing challenges. That, and poetry.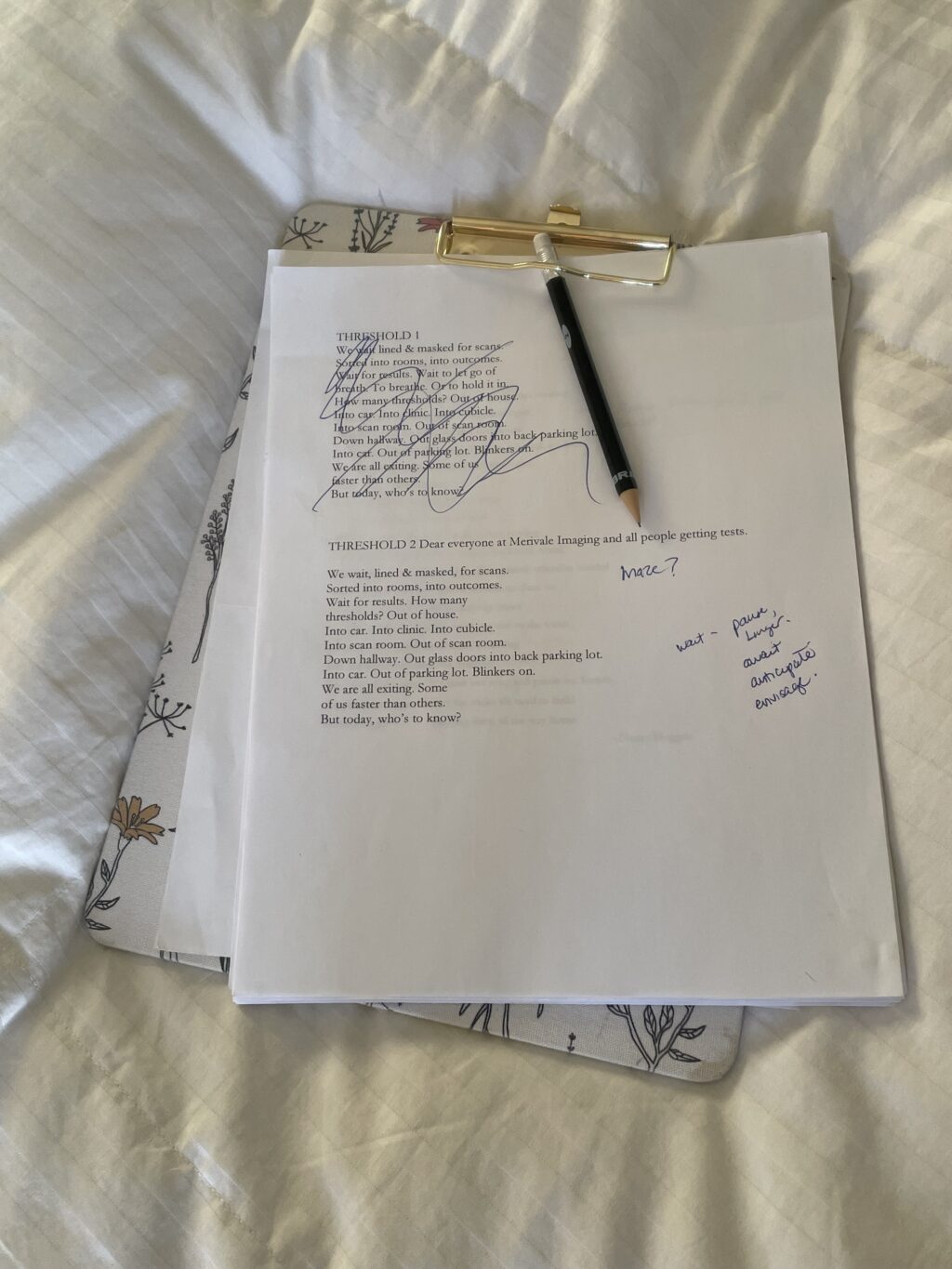 I do have a desk in an office that I share with my husband in the basement of our house. I'm a piler and he's a filer and that's probably all you need to know about the "office" dynamics. I always thought I was a filer, until I started writing more complex work, and now my office is a mess. I keep collecting words, ideas, talismans, bits of tamarack tree that have fallen on the ground (I am working on a longer meditation on a trio of tamaracks in our park that I visit daily), acorns and prickly chestnut shells. There is a window, and I face it. So that is good. And as soon as the weather warms up a bit, I tend to take over the front porch, so I can write with the birds and wave at families dragging kayaks and dogs to the river at the end of our street.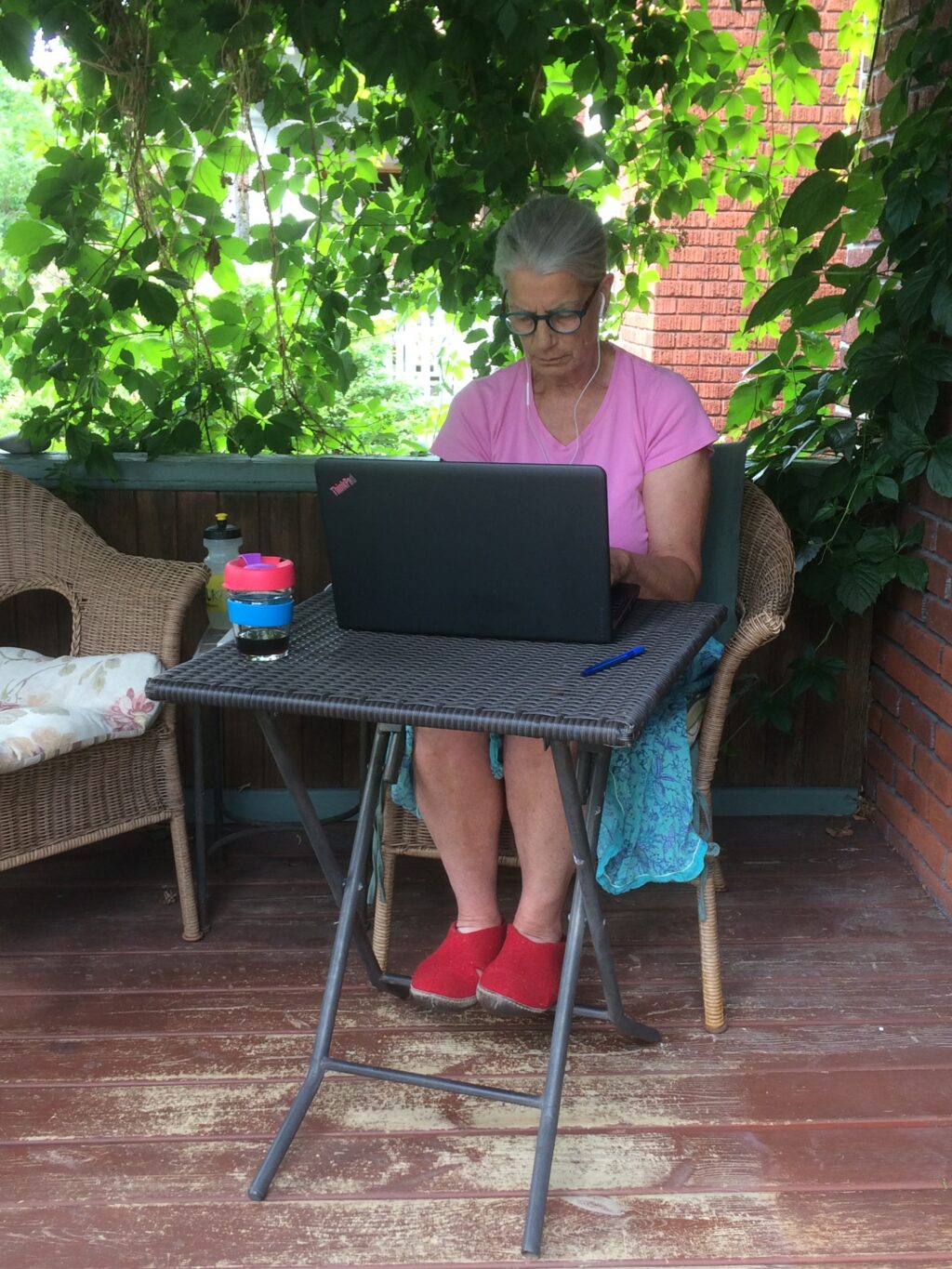 I do admire other authors' offices (because we get to see so many on Zoom!), filled with lovely artwork and bookcases that look like they were purchased to match and not scrounged from friends' and neighbors' decluttering detritus. I sometimes plan and daydream about having a "real" writer's office, but that is always before bed when my mind wanders before settling down to sleep. When I wake, the work of it all seems a bit much and expensive, and I'd rather be walking or writing or, better yet, going somewhere else to write! Away from anybody calling down the stairs for a bit of help or a major disaster. Best sometimes if I am many kilometers away.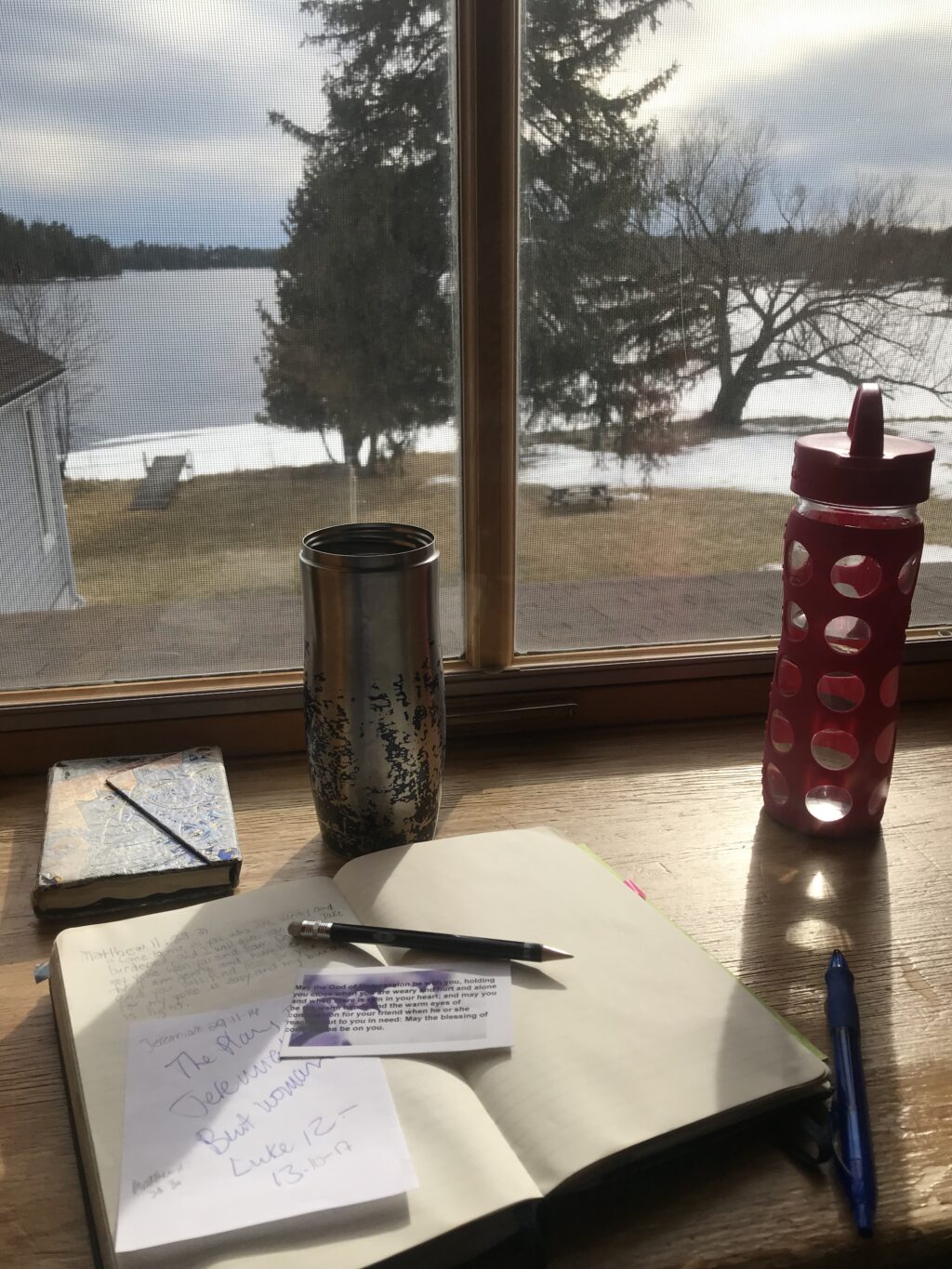 So let me share with you some of my favourite desks. Desks I have known. Desks that have supported some of my best work.
1. A two-week stay in Florida, ostensibly to declutter and sell my mother's condo after her death, but hey, 3 hours of writing each morning with the rising sun.
2. A small room with a bed at Still Point House of Prayer, run by the Sisters of St. Joseph on the Madawaska River, food lovingly prepared, total silence, great writing.
3. Front porch of the cottage right on the ocean in Maine, where I've been writing since I was 10.
4. Black Squirrel Books & coffee shop a block from our house where the barista would bring me my usual big red cup of half decaf as soon as I arrived with my laptop and notebook.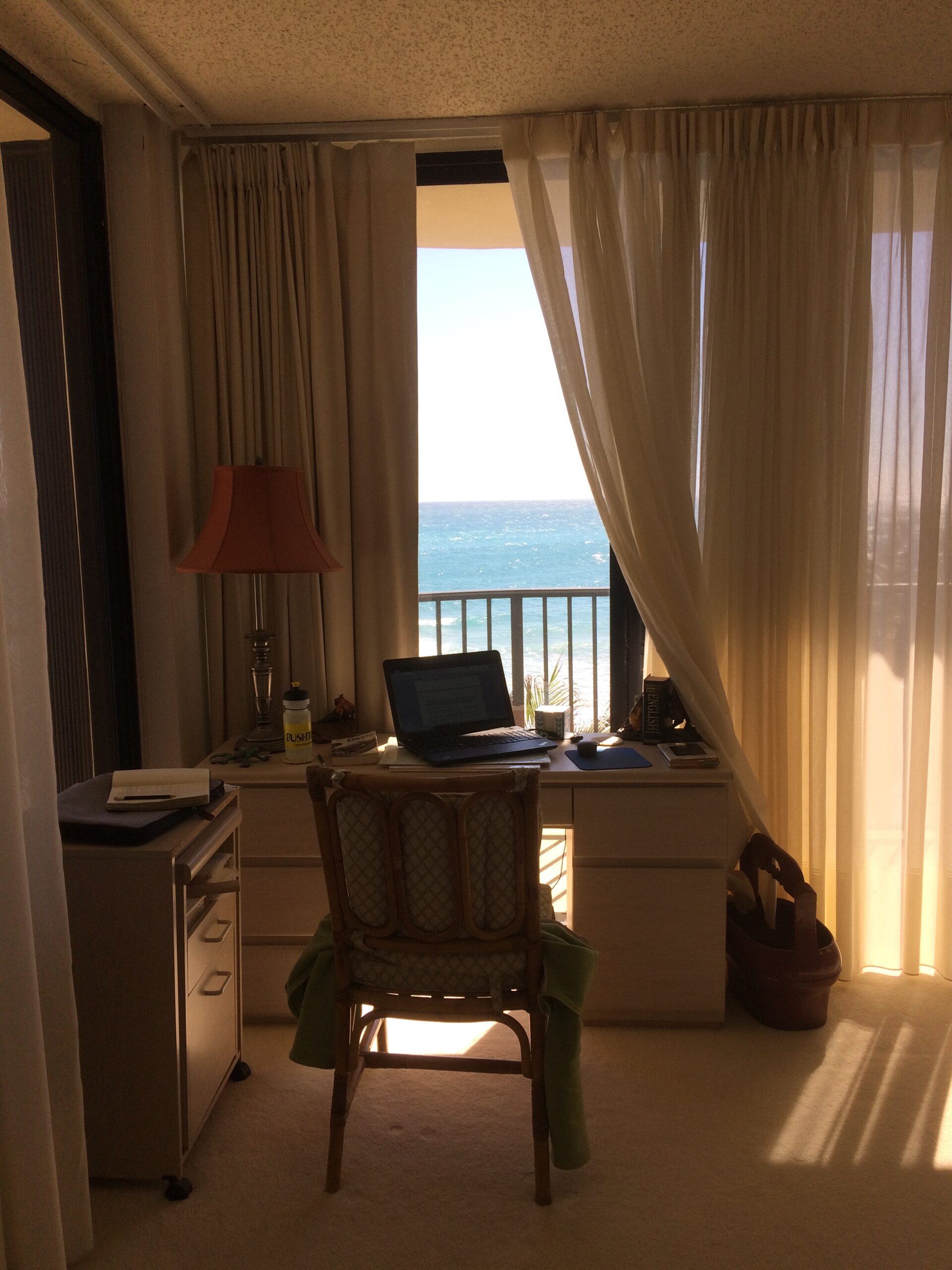 Nancy Huggett is a settler descendant who writes, lives, and caregives on the unceded territory of the Algonquin Anishinaabeg people (Ottawa, Canada). Thanks to Firefly Creative, Merritt Writers, and not-the-rodeo poets, she has work out/forthcoming in The American Literary Review, Citron Review, The Forge, Literary Mama, and Prairie Fire.