What's Andrew Westoll Reading?
I just finished reading The Peregrine, by J.A. Baker, that 1967 classic of nature writing that I had somehow overlooked until now. A friend who had taken a film course from Werner Herzog two decades ago had told me that the great German filmmaker had loved The Peregrine and had quoted from it by memory in class, and that was all I needed to hear. I bought the book the next day. Immediately upon opening it I was swept away by the prose, by Baker's limitless ability to cast each moment in the swamps and fen lands of Essex, England, in a singular, sacred light. Everyone who reads this book heralds the quality of the writing, but no praise is really enough to encapsulate what Baker is doing on the page.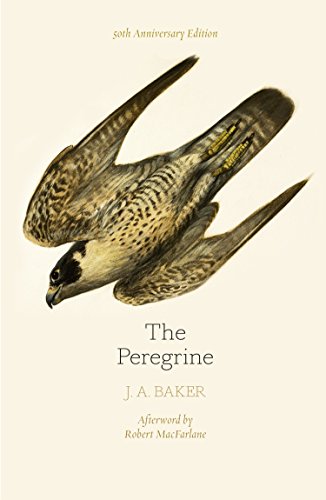 He uses language as a child at play might, as a collection of "spare parts" to be repurposed in whatever form or fancy he dreams up, and the resulting prose is full of delightful invention, words placed on the page in ways no one has ever quite placed them before. Baker turns the drudgery of ethology, of following animals through the wild day after day, into a poetic manifesto, a reminder that our attention is all and everything we have to give. My son was having trouble going to sleep, so I started reading The Peregrine to him in the hopes it would calm his mind. Soon he began asking for it by name, listening and not listening as Baker pursued his birds through field and wood. I would continue reading long after my son had begun to snore. The book put both of our minds to rest in such an eloquent way.
Andrew Westoll is the author of two books of literary nonfiction and a novel. His next book, The Zoo and You, is forthcoming from Knopf Canada.