Writing Spaces: j tate barlow
Today we're sharing j tate barlow's Writing Space with you! "Pace," can be found in Issue 144!
From this favourite corner of my apartment, I have sunset views out a west window – if I stand and go to it, I can see over rooftops, Toronto's downtown skyline, which is magical at night. To the north a bay window frames an ancient pine tree where birds nest in spring, and where snow clings and pillows in the winter. Directly across from me is my piano, and at my back are some beloved items – an old Herbie Mann At the Village Gate record, a linocut of Glenn Gould by a wonderful artist Stefan Berg.  Beside me on the table is my computer, waiting for the first draft of something – I still like to begin with pen and paper.  Inspiration from all directions.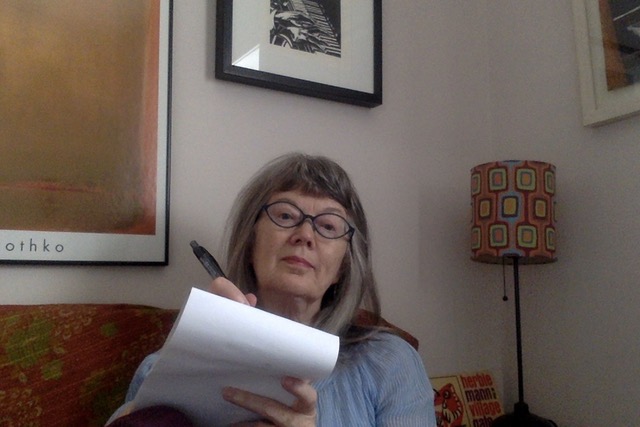 We're giving you a behind-the-scenes look into the writing process – straight from the desks of our contributors! Check out the full series here.