Writing Spaces: Marion Agnew
This week in Writing Spaces, we take a look at the working space of Marion Agnew, author of "Atomic Tangerine" in Issue #146.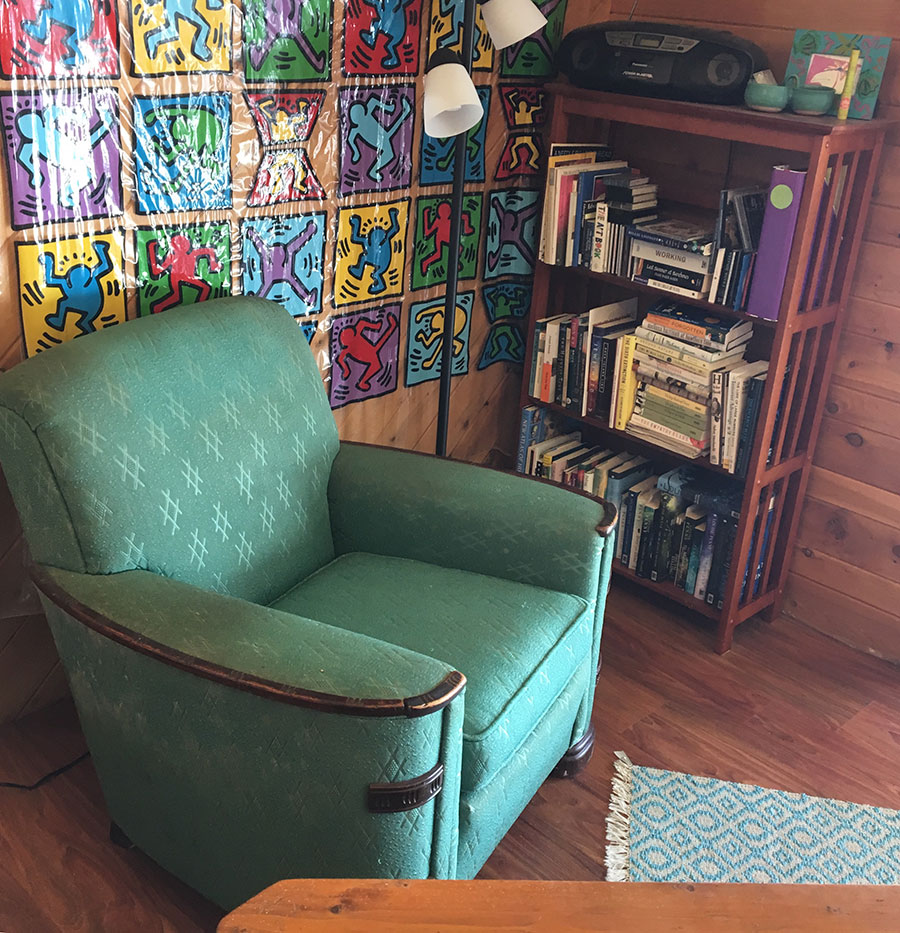 Office 2018:
My office is in our house's walk-out basement, and many months of the year I look at snowdrifts or the frozen surface of Lake Superior. That's why I created the corner, shown in this photo, for comfortable reading and contemplation. The chair and hand-made rug are mid-century modern, from my husband's mother's home. The table, just peeking in at the bottom, was made by my grandfather from scrap wood. The Keith Haring dancers on the shower curtain tacked to the wall never fail to make me smile. Whether I'm sitting in the chair with a book, or sitting behind the desk wishing I could be hanging out there, this corner is a bright spot in my workspace.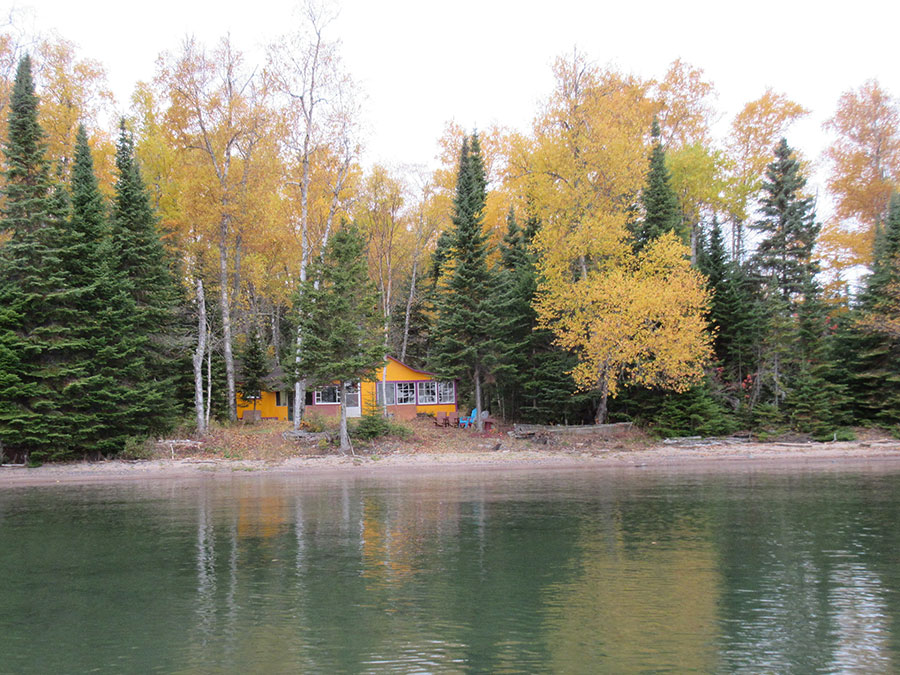 Outdoor Office 2018:
This photo was taken from the rowboat, where much of the real work of my writing life happens. The camp in the photo is Cainaan, painted Atomic Tangerine. I was rowing around the point from the camp to our house to store the rowboat for the winter. When I row, I may be the only living person in the boat, but I remember family members as a drift and putter and play. While rowing, I've even encountered fictional characters who later appear in my indoor office, while I sit with fingers on the keyboard, staring at snowdrifts from my office.
---
We're giving you a behind-the-scenes look into the writing process – straight from the desks (and decks, docks, beds, and favourite hiking trails) of our contributors! Check out the full series here.