Writing Spaces: Mary Thaler
This week in Writing Spaces, we take a look at the working space of Mary Thaler, author of "House-sitting in Iqaluit" in Issue #146.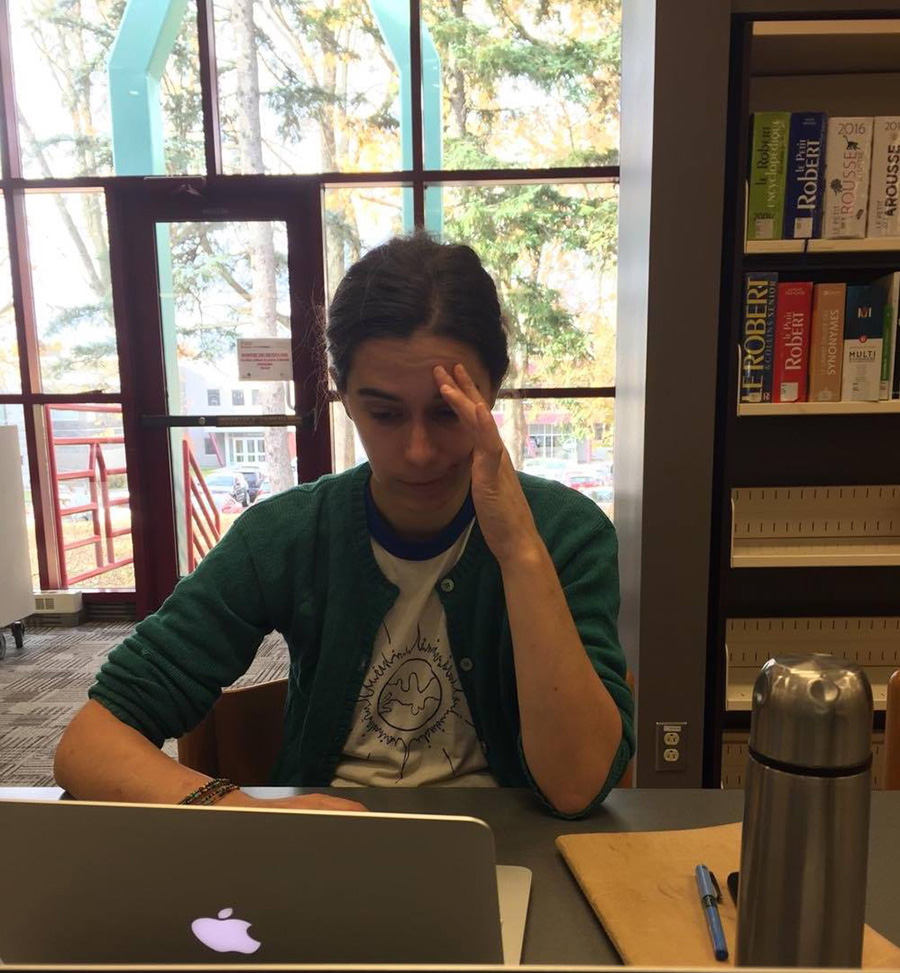 I do a lot of my writing at the public library. It's quiet, well-lit, and mostly distraction free. I can't get up five times an hour to fix myself a snack, or even waste time surfing the internet, since the strangers around me might see my computer screen. (That's vanity of course—logically, I know no one's really looking). I go there with a friend who is a free-lance translator, so making dates to go to the library is a small way that we can help each other stay accountable in our work. Since we walk over, we even get a bit of exercise and fresh air, and a dose of companionability before we plunge into our work.
Although I do more and more of my writing on the computer, I always keep a notebook and pen beside me. If I get stuck with whatever I'm working on, it's helpful to slow down my process by writing by hand. With pen and paper, I feel more free to fly off on tangents, scratch things out, and draw connecting arrows all over my page.
---
We're giving you a behind-the-scenes look into the writing process – straight from the desks (and decks, docks, beds, and favourite hiking trails) of our contributors! Check out the full series here.