TNQ's 2018 Peter Hinchcliffe Short Fiction Award Longlist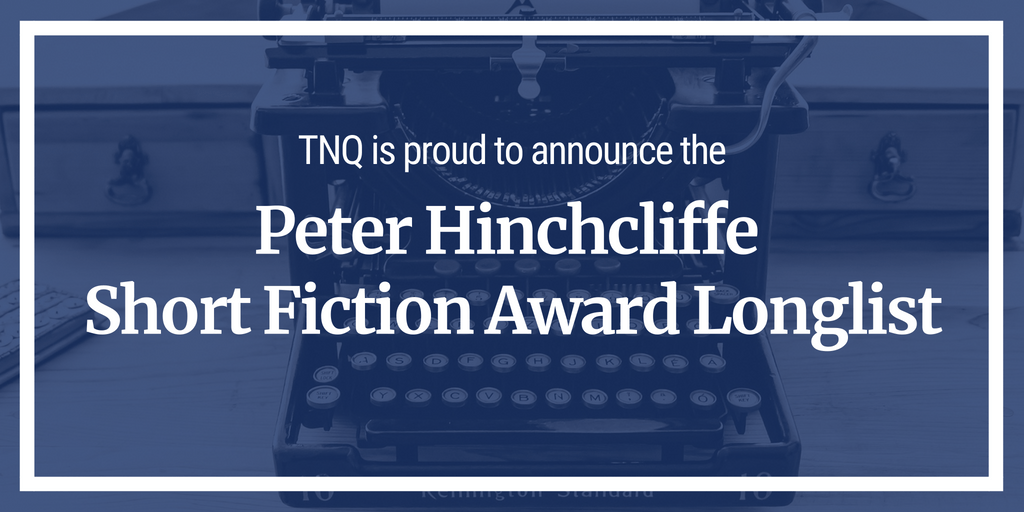 The New Quarterly (TNQ) is committed to providing a space for both established and emerging writers, but the Peter Hinchcliffe Short Fiction Award is designed specifically for new writers.
The Peter Hinchcliffe Short Fiction Award is sponsored by the St. Jerome's University English Department. The contest honours the distinguished St. Jerome's professor, Peter Hinchcliffe, who served as co-editor at TNQ in the magazine's early years. The award also recognizes his many contributions and enduring influence on both students and colleagues.
TNQ is pleased to announce the 2018 Peter Hinchcliffe Short Fiction Award longlist:
Barbara Black, "The Sheen of Ice on Snow"

Robert Bowerman, "Charon"

Hege A. Jakobsen Lepri, "Placeholders"

Bronwyn Melville, "Jane's Trip up the Stairs"

Alex Mackay, "An Accent Built in London"

Marilo Nunez, "We All Want to Change the World"

Louise Aziz Sidley, "For Valentines"

Natalie Southworth, "The Realtor"

Rob Taylor, "The Earthquake"

Daniel Scott Tysdal, "Humanity's Wing"

Glenna Turnbull, "Things You Find on the Side of the Road"

Yilin Wang, "Fault Lines"

Georgia Wilder, "Wandering Spirits"

Katie Zdybel, "The Last Thunderstorm Swim of the Summer"
The winners will be announced by August 31, 2018.
The New Quarterly has been publishing the best of new Canadian writing—fiction, poetry, author interviews, essays, and talk about writing—for more than 35 years. TNQ also has two other contests: the Edna Staebler Personal Essay Contest and the Nick Blatchford Occasional Verse.