It was a July afternoon. My father was sitting on the chair in front of his room with a book by Rumi in his hands.
The yard and the flowers were watered; I could smell the wet and clean soil. 
I was sitting beside the flowers pads, looking at the water drops falling from the leaves.
Usually me and my three older brothers sat around with Father and talked about our day at school, but that day my brothers were getting ready for the football match. 
I saw my oldest brother in the hallway putting his shoes on and singing Ahmad Zahir's song: "Khuda boad yarat / Quran negahdarat." Which means, God will be with you and Quran will protect you. 
I was unlike other girls, I loved whatever was forbidden for girls. I went to my brother and told him: "I am coming with you to the match!" 
He laughed and ignored me which made me more serious: "I am coming!" I yelled.
"You are kidding, yeah?" my brother told me and stepped out of the hallway to make sure Father was hearing us. I moved closer to the door to see if Father was paying attention to our conversation.
I saw he was pretending to read but listening to us. I saw his face and knew he was not mad and that made me brave. So I turned to my brother and said: "I'm not kidding! I am coming with you!" 
My brother took a step closer to me like he was going to hit me, and he shouted: "You know you cannot come there, there are no other girls! How can you even ask this?" And he ran out of the house.
My brother was almost out of the gate when Father called for him to come back. He called for me to come too. We stood in front of him. Our hands were straight on our sides and heads were down. Then Father began to talk to my brother: "Who are you to decide where your sister can go? Why is it a shame? Break the rules which are against humanity! Support your sister! There is no difference between you and her, understand?" 
So from that day I did whatever I wanted to do. I joined the boys' football team, I did carpentry, I hunted, I rode bikes and horses. I applied for law school, and I became a journalist. I never covered my hair or wore a Burka. I was the only woman to drive in the capital city, Kabul, in 2001. 
I did all these things and enjoyed my life as a human with support of my father. I passed this strength and power to my four girls. 
 My father was a school. He was my first and last teacher, he was the light of my way, and he taught me to have a voice.
Cover image created by Zehra Nawab. Illustrated portrait by Sam Trieu.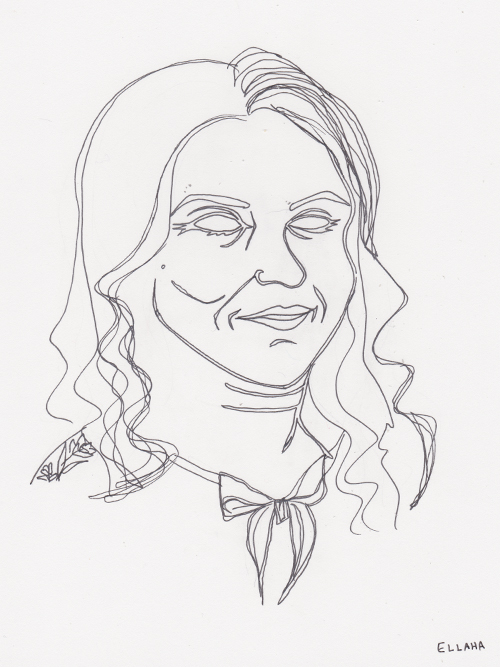 Ellaha was born in Afghanistan and moved to Canada in 2008. Since then, she had lived in Kitchener-Waterloo. She has a degree in Journalism, and has worked as the Editor-in-Chief of Rawzana magazine, which covered women rights issues. She has been an activist since 1996 and is the mother of six children.
This story was produced in
The X Page:
A Storytelling Workshop
with generous support from: