Writing Spaces: Lamees Al Ethari
This week in Writing Spaces, we take a look at the working space of Lamees Al Ethari, author of "Poems of a Fallen City" in Issue #147.
My office in Hagey Hall at the University of Waterloo is one of my favourite writing spaces. I am surrounded by books and items that remind me of my native home, my friends and my family. At times, its my second home where I write, do research, prepare for my classes and have the opportunity to read all the brilliant creative writing that my students graciously share with me. The best aspects of this space are: the large window that floods the room with natural light and that chair in the corner covered with a small rug from my mother. I always alternate between the desk and the chair when I am writing, depending on my mood and energy. After long, emotionally challenging blocks of writing I like to grab a coffee and just sit in the chair starring out the widow (or at the TARDIS poster on the other side of the room that my sons got me for my birthday) until my mind is ready for the next section. The items in the room all represent places I have been, tokens of my achievements over the years and people who encourage and inspire me.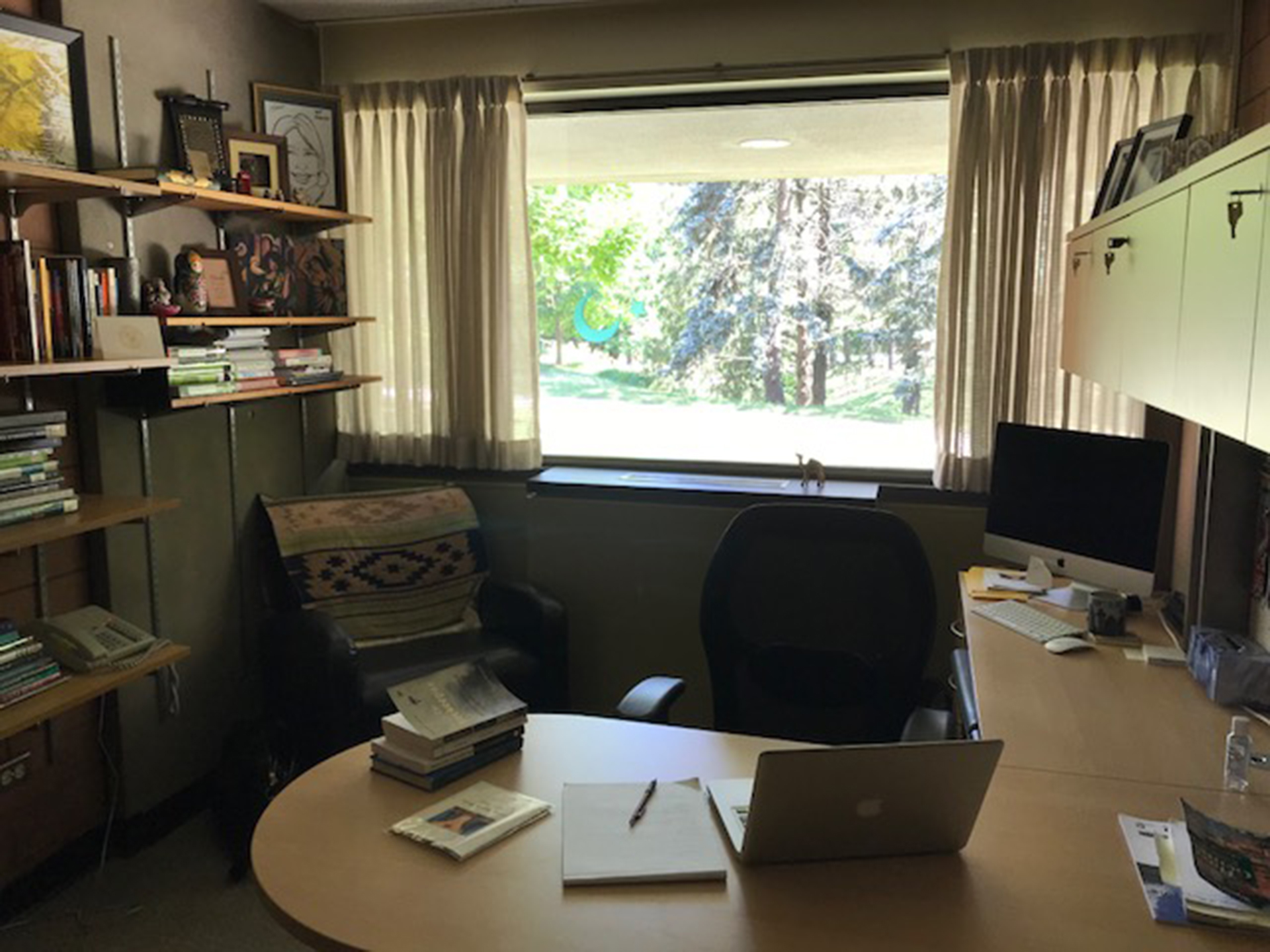 We're giving you a behind-the-scenes look into the writing process – straight from the desks (and decks, docks, beds, and favourite hiking trails) of our contributors! Check out the full series here.