Writing Spaces: Matthew Harris
In the final instalment of the #TNQ144 edition of Writing Spaces, we're taking a peek into the working space of Matthew Harris, author of "David Sweeney invited you to his event My 33rd Birthday!"!
I'm lucky enough to have my own separate room for my writing space – very important when your husband is watching endless YouTube clips of Whitney Houston's high notes. I do most of my writing on a desk that I bought from a friend. It was her Estonian grandfather's, and he made it himself. I can't comfortably fit my legs under it and it painfully restricts my writing, but I'm sentimentally attached to it. All writers should face some difficulties, right? My desk is also usually covered in empty drinking glasses and receipts and drifts of paper, but I shoved them all onto the floor in preparation for this photo. Not pictured are the giant headphones I use to listen to Daft Punk's live album when I am writing. In the album, you can hear the crowd cheering on the DJ robots, and I have realized I need the sound of thousands of people applauding to get any writing done.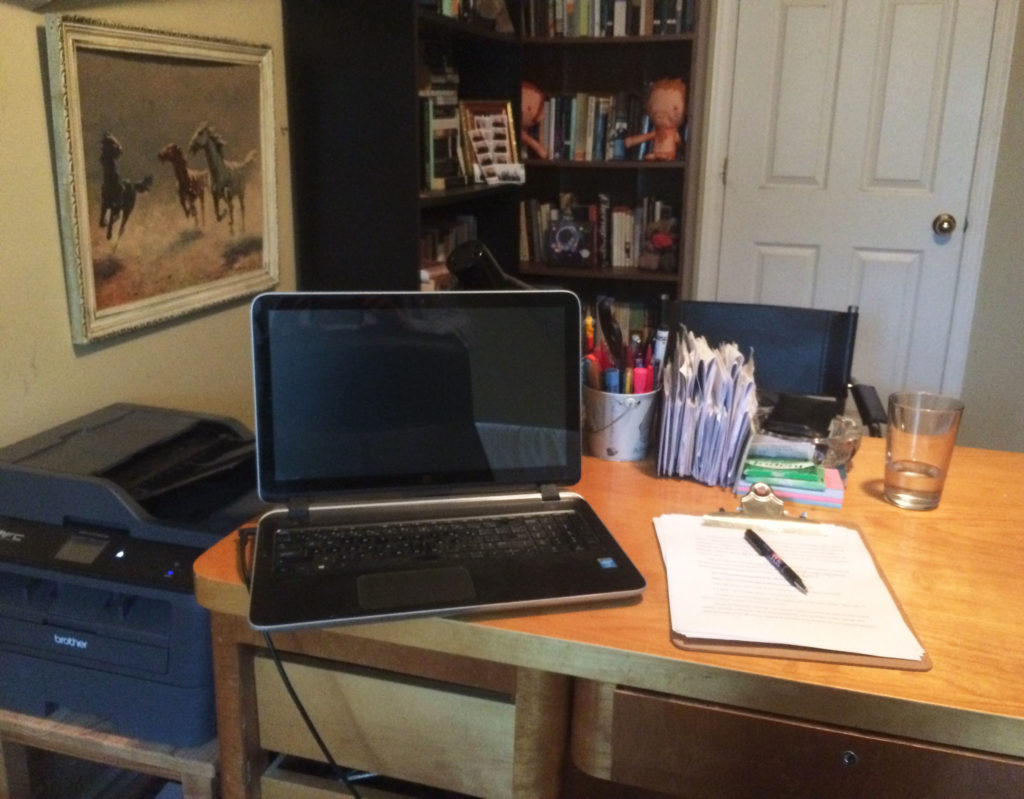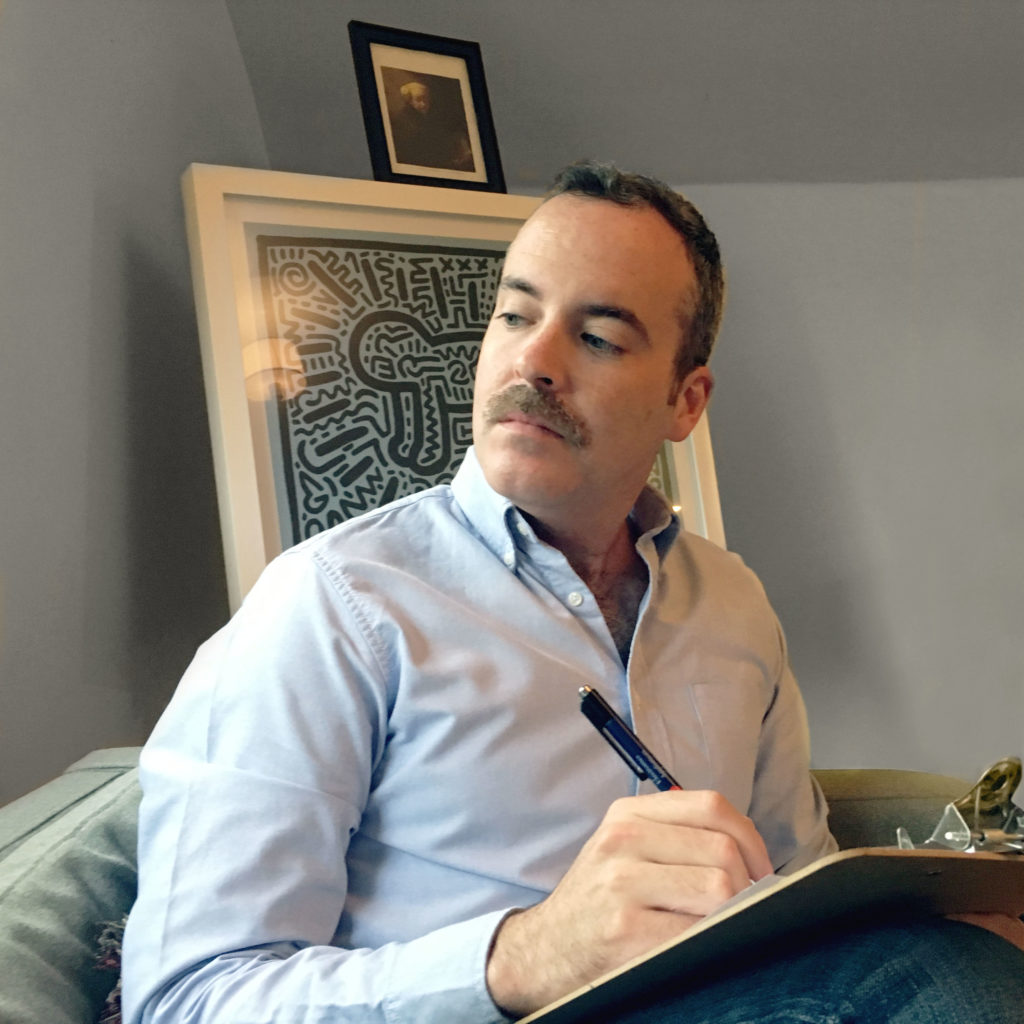 We're giving you a behind-the-scenes look into the writing process – straight from the desks of our contributors! Check out the full series here.