Things I Wish I'd Known: A Letter to Myself Before Leaving Turkey 16 Years Ago
by Nermin Ozdemir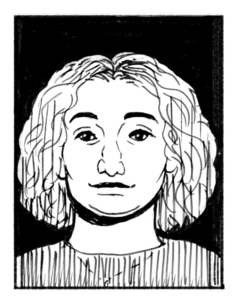 Dear Nermin,
First of all, I wish I had known that the process of coming to Canada would take so long. I would have prepared myself for the long restless period of waiting.  My nine-month-old son and I waited months upon months to come to Canada. Finally, in July 2004, after almost two years waiting in Turkey, I joined my husband in Canada.
I wish I would have known that my new home would be beside a cemetery. My first home in Canada was located in Burlington, ON. The only thing about the rustic three story building I wasn't too happy with was the fact that it was right beside the cemetery. Since my childhood, I have been afraid of being near a cemetery. Yet despite my fears, the first home I moved into was located next to one.
If I had only known that the Canadian climate was so much cooler than back in Turkey, I would've packed an extra jacket or two. Upon my arrival to Canada, I noticed the change in weather and the difference in climate compared to what it was back home. During Turkey's summer it was much hotter, ranging from 40 to 50 degrees, while in Canada, 35 degrees is considered a heatwave. It was quite cold in our apartment even though it was the middle of July. I have yet to figure out whether it was the cold or living next to the cemetery that made me shiver.
If I had only known that Canadians were very kind people. Then I wouldn't have let my fears or insecurities stop me from associating with the world around me. After my husband left for work, my routine was typical — wash the dishes, clean the rooms, cook food for tomorrow, and do the laundry. While washing the dishes, I would often hear the laughter of children at the playground by my house through the kitchen window.  The window looked directly onto the playground as well as the cemetery, which were both located in the yard of a little church. The laughter and joy from the children often made me wish I could take my son to the park, but I couldn't. I was far too new to the country and had minimal English vocabulary. I wish I could have overcome my shyness and taken him out to play.
Due to the fact that it was summer break when I arrived, I was unable to start ESL school. However, during this time I watched many American TV shows with English subtitles such as CSI Miami, CSI Los Angeles, CSI New York and Criminal Minds. These shows were my replacement for ESL classes during the summer. I listened to the dialogue and read subtitles of the TV show. Sometimes I used my Turkish-English dictionary. My son and I still remember when we would binge watch them. We like to call it the Criminal Minds days!
I wish I'd known what a loonie and a toonie were. One day, as usual, after my husband left for work, I started to clean around. Before my husband left, he put a $10 bill on the counter for the laundry. However, laundry machines would accept only change and I had none.  There weren't any convenience stores or supermarkets in my area to make change so I decided to knock on my neighbor's door. I went to the door with minimal English, showed my neighbour the money and asked, "Can you change it, please?" Now looking back at it, the phrase barely made sense but that had been the phrase my husband had me memorize. My neighbour caught on and quickly ran inside and got me some change. Showing me the change, he asked, "Toonie or loonie?" And with my minimal English skills, I responded "One dollar and two dollar please!" I had no idea what he meant by toonie or loonie until I learned them in ESL school. After receiving the change, I thanked him with my biggest smile. With a grin, he responded back, "You're welcome." At first I was confused. How did he knew that I was new to Canada, I wondered. Despite my confusion, I was quite happy. I was convinced that this was an example of Canada's "nice" stereotype. I told myself, "Look, he knows that I am new to Canada, therefore he is welcoming me".
I wish I had known that Canadians don't add perfume to the air. I always had the windows open letting in the fresh air and every time a breeze blew in, a fresh flowery scent would pass by. The same flowery scent would hit me and my husband on our weekly weekend walks. The scent was so fragrant, I was convinced people had been spraying perfume onto the streets. After months of living in Canada, I finally found the source to the smell. It wasn't perfume, it was coming from the dryers. The flowery scent was the scented dryer sheets all along.
As they say, it's about the journey and not the destination that makes life special. Although Canada has its beauty, it's the way of life that makes Canada truly magical.