Unexpected Gift
by Rana Alsafi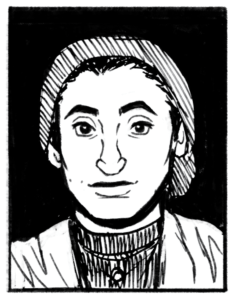 It was May 2007 in Amman, Jordan, and the cool spring breeze that came through the balcony door of my parents rented apartment felt wintery cold. Or at least this was how I felt that night. It was my last night. My husband Omar's dream to come to Canada had come true. I would be joining him with our kids on his dream.
My farewell to Mama and Baba, leaving them with no date for our next meeting, gave that night a bitter taste. I was swamped with a range of uncomfortable feelings. I had no idea what was waiting for us next.
I tried to avoid eye contact with Mama as much as I could. Her face revealed the long hours she'd spent crying. Her tears had washed away the black eyeliner that she insisted on wearing every morning before leaving her bedroom to meet the family.
I can still see the apartment. I am sitting there on the green and purple flowery sofa, my Mama and I with my six month old baby Sanad lying between us.
We were trying to act normal, using our courage, ignoring our mixed feelings. Drinking our last cup of tea together—black tea our favorite drink—Mama's eyes were focused on Sanad's face; she was trying to snap as many pictures as she could.  My oldest, Raya, who was almost four years old sat on her Jido's lap (my Dad) at the far side of the living room, chatting with him, using her own made-up language that he always enjoyed.  That was his way to disconnect from thinking about how much he would miss her.
I would not have guessed in the moment when I saw my Mama wearing her diamond ring, but my decision to go to Canada had triggered her to make her own decision. She had not shared this decision with anyone. While we were sitting there, she pulled off her wedding ring from her finger and gave it to me. I was trying to understand why? I was mumbling to explain, "This gift is too much for me to accept." But her voice came sharp and strong. " Shh. It is my own decision to give it to you and you will accept it and take it with you."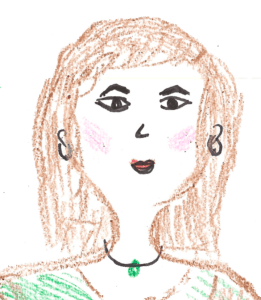 I felt that my Mama was not expecting to see me any time soon. The tears that I'd held since I got in their apartment, had got the permission to come out. I was crying, feeling the guilt of leaving them with no promises of when I'd be back.
Since then I put this ring proudly on my hand whenever I have a special occasion that I want her to be with me.